Technical Support
With us you get direct, telephone contact to the BTS experts. Whether technical support or warranty - we are there for you!
Our support
BTS TurboExperts
The TurboExperts concept from BTS has been a success story for all partner workshops for over 10 years!

More about the concept
Training & Seminars
We impart our turbo knowledge to you! Become a turbo expert yourself and benefit from our years of experience!
Trainings & Seminars
Technical Support
We are there for you, whether on the phone or by mail.
Contact us!
Turbo support for our customers

Together with you, we can solve any problem!

Whether assistance with installing or removing the turbocharger, diagnosing engine problems or handling warranty claims - our technical experts will support you in all areas. 

It is our claim to offer you the best possible service!
BTS TurboExperts
Become part of a large network and take advantage of the many benefits!
To the TurboExperts
The TurboExperts concept from BTS has been a success story for our partners for over 10 years. With now over 2500 workshops in Germany, Austria and Switzerland, it is also the largest workshop concept in the turbocharger sector. A highlight for our TurboExpert workshops, in addition to the unique technical support, is our car-life warranty on BTS turbochargers.

Some of our highlights at a glance:

TurboExperts App
All important information can be called up directly on the vehicle
Simplified activation of the car lifetime warranty via scan
Many assembly instructions and service information in advance
Recall function
Ticket system
Workshop competence team
Direct contact with BTS technical specialists
Full support in all areas
Webinars
Current topics and challenges in everyday turbo life
Short and concise
Always up to date
Car lifetime warranty
In the event of material and manufacturing defects, BTS will replace the turbocharger as well as the installation/removal costs.

Loyalty program
In the event of damage (no material and/or manufacturing defect), we will not leave you alone.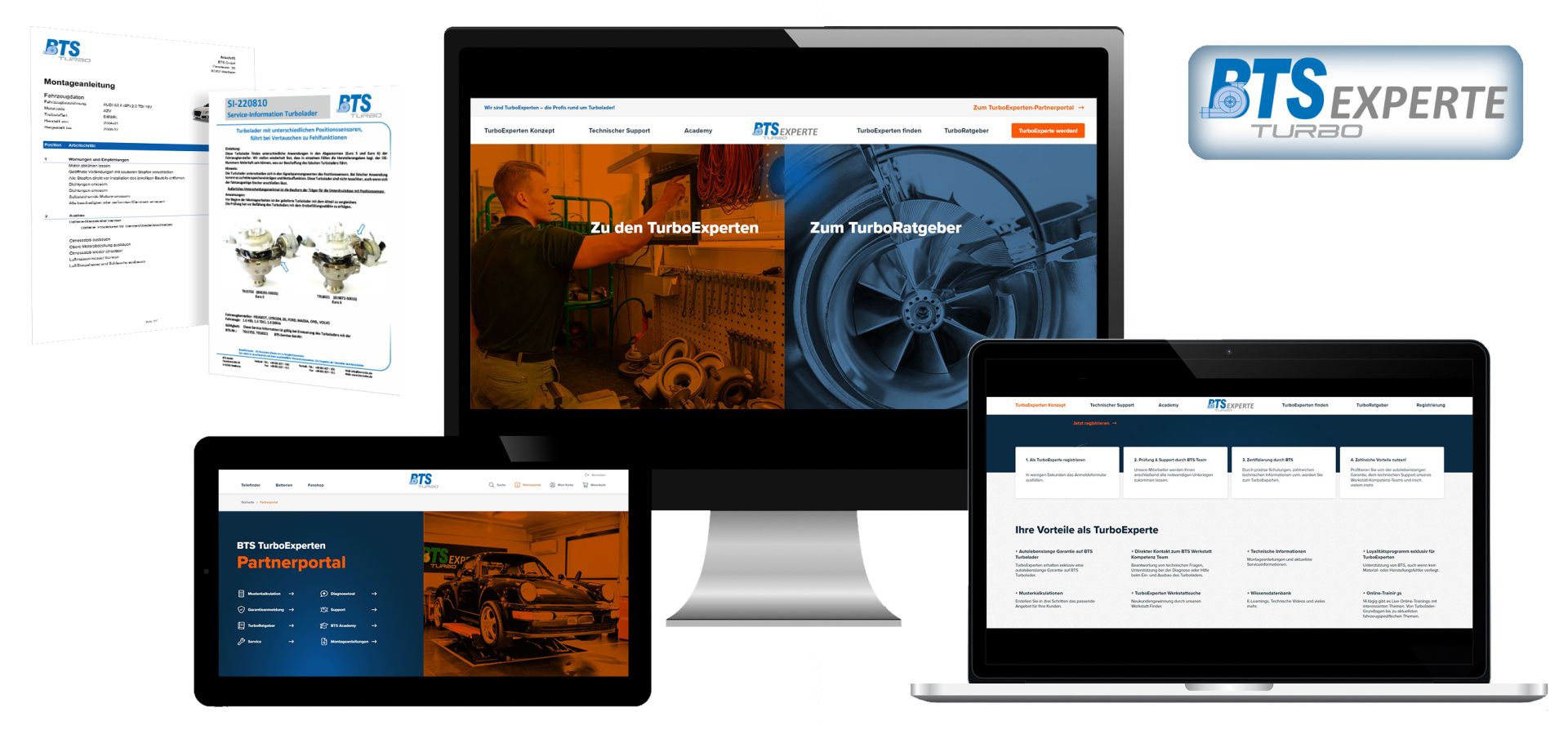 Training & Education
Benefit from our years of experience!
With our online and offline training courses, we impart our expert knowledge on the subject of turbochargers.

The offline events usually take place directly at your wholesaler's sales outlet. These evening training sessions are in-depth technical training courses on all aspects of turbochargers, conducted by our training experts.

In our online training courses, all important topics are explained in detail, from the structure of the turbocharger to current challenges in everyday turbo operation. The training session lasts approx. 45 minutes. Afterwards, there is enough time to clarify questions or initiate a general discussion.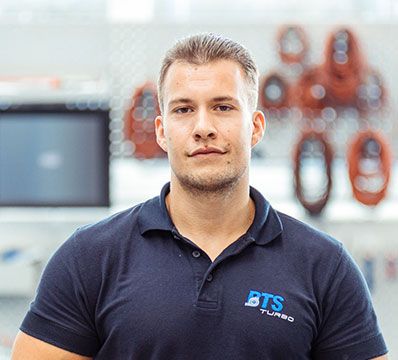 Alexander Bentenrieder
Alexander is part of the BTS Turbo technology team. Please feel free to contact us using our contact form, via email or by phone at +49 881 627-302
Send email