Return of used parts
As the reconditioning of turbochargers is an important environmentally friendly issue, we always require the return of used parts. 
Return info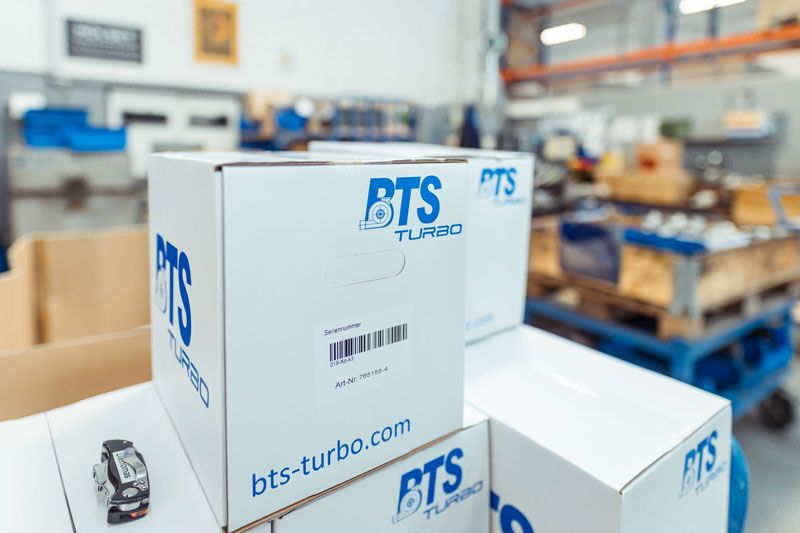 eXtra bonus system!
On BTS products you receive valuable reward points with every purchase. Score eXtra points now and choose great rewards.
Discover bonus system
"Back in Box" return of used parts
The Back in Box procedure makes it much easier for both our customers and us to handle the return of used parts.
Download guide
Process of return of used parts

The used part return process includes receiving the goods, identifying the customer data associated with the goods, inspecting the used part for compliance, and processing the deposit items until the customer is credited with the deposit value.

BTS sells all turbochargers on an exchange basis, i.e. you receive a turbocharger from the BTS range and then return the defective turbocharger to BTS. When you buy the new turbocharger, you will be charged a deposit value plus tax. The paid deposit amount is assigned to the back-in-box box via a BTS ID on the box.

Return the old turbocharger in the box of the new turbocharger free of charge to:

Automotive Logistic Center GmbH
BTS Turbo
Am Kupferwerk 2-10
65462 Ginsheim-Gustavsburg
score eXtra
Take advantage of the bonus system for workshops and specialist retailers.
The turbo for eXtra

When you buy BTS products, you receive valuable eXtra bonus points that you can exchange for high-quality prizes.

Once a year, BTS also organizes an eXtra rewards campaign in which you can also win great prizes.

All info and the registration form can be found on the eXtra Prämien website.