Complete set for turbocharger replacement
The BTS Turbo Service Set is the all-round carefree package for turbocharger repair.
The inlet line supplies the turbocharger with the necessary quantity of oil for lubrication and cooling, while the outlet system must ensure the unimpeded return of the oil to the engine. Partially or even completely clogged oil inlet and outlet lines are frequent causes of turbocharger damage, and 49 % of all turbocharger damage is caused by a lack of oil or dirt in the oil.
The oil lines therefore often play a central role in turbocharger damage and urgently need to be replaced. Replacement is also a precaution against future damage.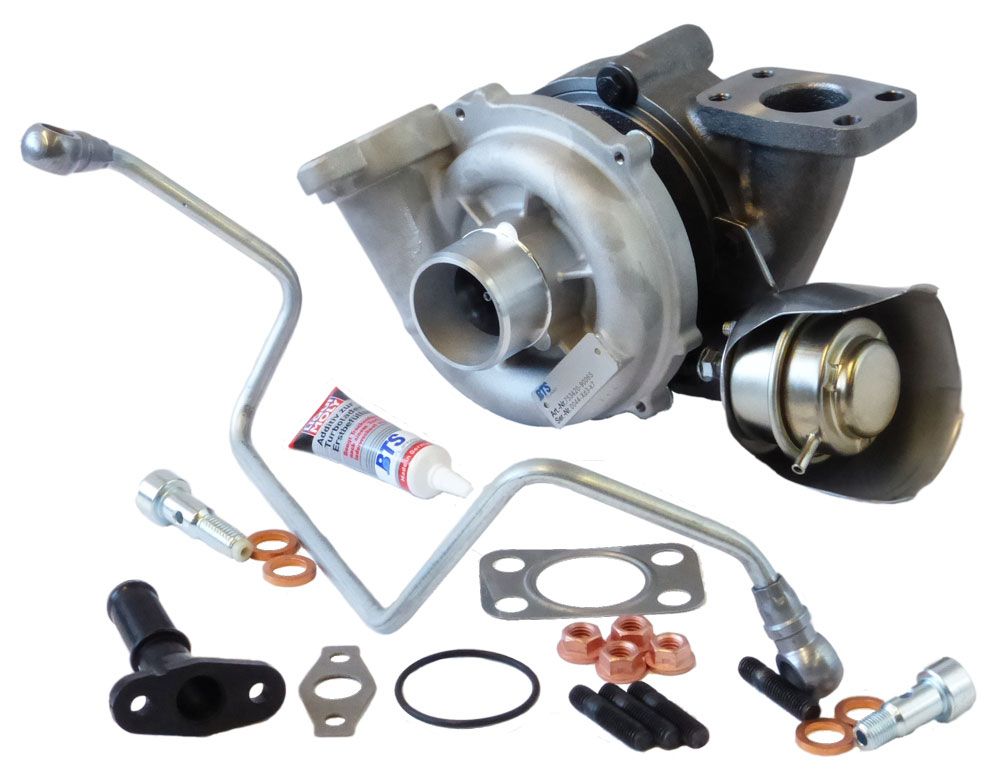 With the BTS Turbo Service Set:
Eliminate sources of error
Replace all necessary parts
Ensure running time of the new turbocharger
Repair quickly, with the least amount of time, technically sound, comprehensive and safe
Including hassle savings due to possible claims for consequential damage!
The BTS Turbo Service Set includes all necessary parts:
Turbocharger
Mounting kit
Oil inlet line
Oil drain line
Initial filling additive