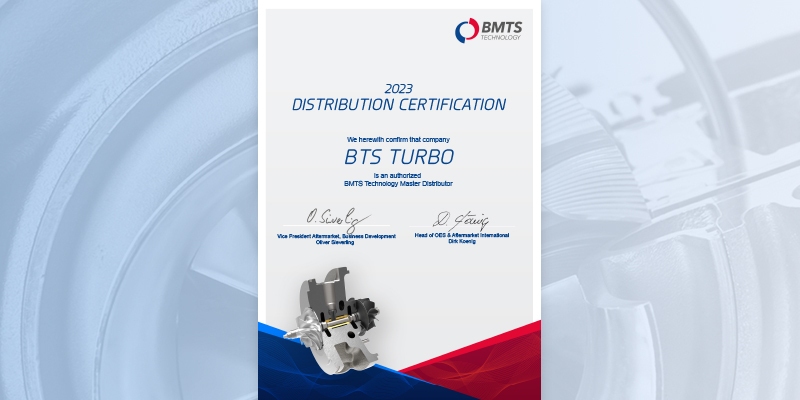 BMTS Master Distributor 2023
BMTS Technology is a global manufacturer of exhaust gas turbochargers. As an established partner to the automotive and commercial vehicle industry, they develop and produce exhaust gas turbochargers for passenger cars, commercial vehicles and off-highway applications. The name BMTS stands for the highest quality standards, efficiency and durability, coupled with a constant effort to make products more powerful and at the same time more environmentally friendly.
We are proud to receive this award and look forward to another successful year.